2022 – Reportage by the National Romanian Television dedicated to the exhibition Ervant Nicogosian and friends – March
2022 – Memories with and about painters – Light and colour at Ervant Nicogosian – Radio Romania Cultural
2022 – FAN/FUN  URBAN TVR1
2022 TVR NEWS – Art therapy heals the spirit and the body
Good news! Our website was remarked by the Romanian National Television (TVR) . You can watch fragments from the Conviețuiri TV show that aired a wonderful report about our website. http://www.nicogosian.art With the same occasion Mrs senior lecturer doctor Gilda Mologhianu, offered an interview about the future plans for promoting the artworks of his father painter Ervant Nicogosian.
2020 – The launch of our website was noticed by the most important internet portal dedicated to the Romanian art modernism.ro and also by the Armenian community website araratonline.com
2015 Interview of Mrs Senior Lecturer doctor Gilda Mologhianu to the Conviețuiri tv show (TVR)
Article that appeared in the "Plai cu boi" magazine
2010 Interview of Ervant Nicogosian for TVR Cultural , Confesiuni plastice
2006 Film and interview realized by Senso TV
Film and interview realized for Senso TV, during the exhibit organized in the same year with the personal support of Mrs Anca Vlad, president of the Fildas Art Foundation.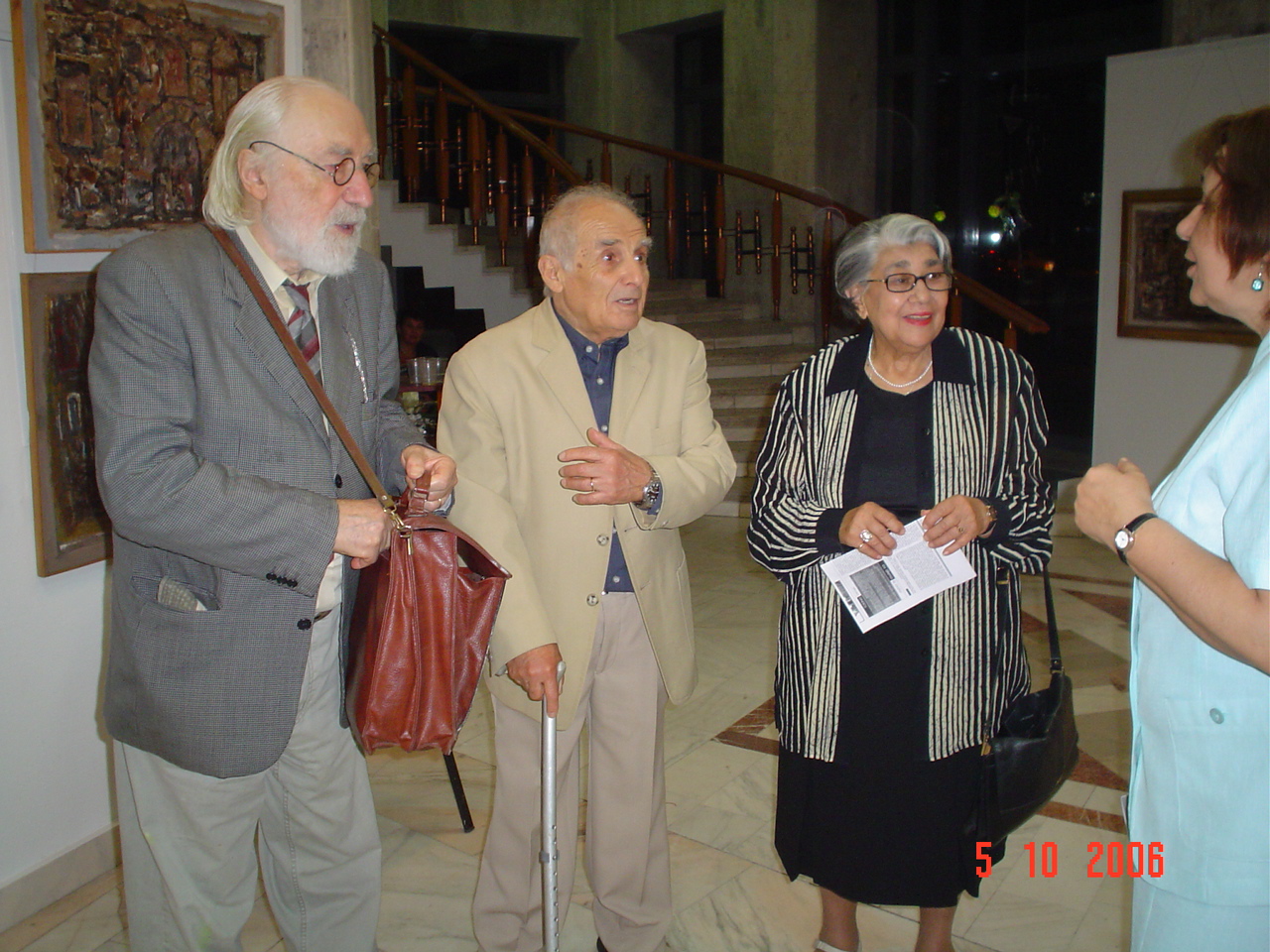 1991 – Interview realised by TV producer Radu George Serafim for TVR 1
Learn first about future events
We will process the personal data you have supplied in accordance with our privacy policy.